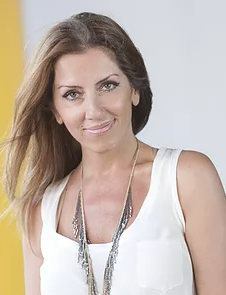 Cindy Altunis has a positive personality that brings vibrancy to every event she plans. She was born in Istanbul, arguably one of the most visually intoxicating cities in the world. She was inspired by architecture that transcended generations and beauty in nature. Her love for detail and design drove her to pave a successful career in the wedding and event-planning field.
Cindy possesses over 12 years of wedding and event planning and production experience. She contributed eight years as a Senior Event Manager at Gotham Hall in New York City — one of the most sought-after and prominent venues. Her weddings are nothing short of exquisite, as she breathes her own breath of life into clients' visions and transforms them into a beautiful story. She ultimately started her own company to fulfill her dream of entrepreneurship.
One of her greatest joys is using her innovation and attention to detail to transform a mere idea into an awe-inspiring and memorable wedding — one that is dreamlike and unique. Cindy is a kindhearted soul who cherishes positivity, determination and self-improvement. She values the delicate balance between a successful career and a loving family life. She is the proud mother of two children, both under the age of three. She has multitasking mastered!
Her highly visual events and one-of-a-kind ideas are trendsetting, and clients seek Cindy out for imaginative and creative solutions that bring a unique setting to every event. She never tells the same story twice, because every couple and every love is unique. Her passion shines through every part of the process, making it joyful and worry-free to plan a breathtaking wedding. Her superior communication skills provide you with the answers you need, every step of the process.